Did you know that most Americans lose at least one permanent tooth by 45 years old? If you're missing teeth, you're not alone. Tooth loss is much more prevalent than you might assume. According to surveys, 178 million people in the United States miss at least one tooth, with 35 million missing all their teeth. Smiles for Life Family Dentistry will assist you if you have lost one or more teeth due to gum disease, tooth decay, or a traumatic injury. We provide state-of-the-art care and offer the most up-to-date dental implants solutions to help our patients rebuild their whole, healthy, and stunning smiles.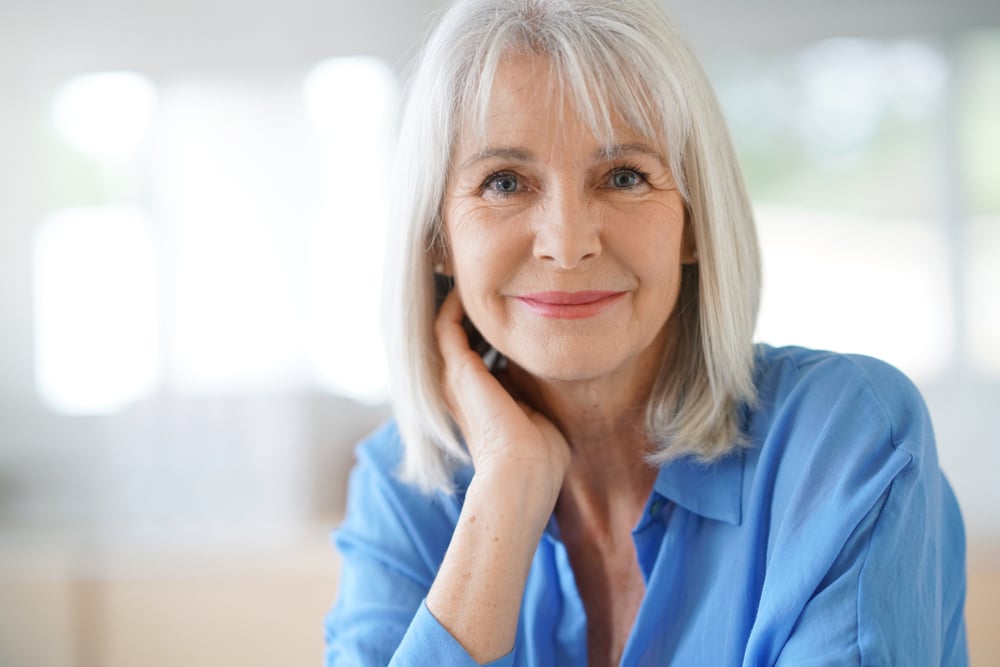 Dental Implants are Changing the Way People Live
Thanks to dental implants, people regain the comfort and confidence to eat, speak, laugh, and enjoy life. Dental implants are the gold standard for providing a secure, natural-looking tooth replacement and can last a lifetime if cared for properly. Furthermore, implants can assist in retaining your facial structure by minimizing bone degradation, which is common when teeth are missing.
What are Dental Implants?
Implants are the cornerstone of today's most stable tooth replacement options. Dental implants are small titanium posts that we surgically implant into the jawbone to replace missing teeth. The titanium attaches to the bone, forming a solid basis for artificial teeth. Three parts make up a dental implant:
The "implant" is a titanium screw that replaces the tooth root and implants into the jaw.
An "abutment" is a post that joins the implant to the crown.
Once the implant has fully healed and integrated with the surrounding bone, the dentist/prosthodontist will attach the "crown," which is a prosthetic tooth.
Are Dental Implants Right for Me?
Dental implants are the best option for most people in good oral health because they closely resemble your natural tooth structure and look like real teeth. When one or more teeth are lost, it leaves a gap in your smile, limits your ability to chew correctly, and changes your diet and nutrition. Dental implants provide several advantages that make them desirable. Each arises from the jawbone's ability to stabilize implant posts.
A success rate of 98 percent – the greatest of any dental operation!
Assists in preventing bone loss and gum recession caused by tooth loss.
Promotes proper chewing, resulting in a healthier diet and better overall health.
Traditional bridgework does not require the grinding down of good teeth.
It helps you speak more clearly.
It increases comfort.
It helps promote long-term facial integrity.
What is the Dental Implant Process?
Drs. John M. Quinn, Joseph Wills, and Paul Leatham are dedicated to keeping our patients informed throughout the process. Because every patient's situation is distinct, the implant placement procedure may differ. You can rest assured that you will never feel lost along the way.
Our primary concerns are patient care and comfort. We will do everything possible to put you at ease and make your visit to our office as pleasant as possible. We'll go over your dental anesthesia options, dental sedation options, thorough pre-op, and post-op care instructions, and answer any questions you might have before your dental implant procedure.
In most cases, the implantation of dental implants requires two visits to our dental office. We will place the dental implant in your jawbone on the initial visit. The implant gradually bonds with the jawbone for the first three to six months after surgery. During this time, you should be able to wear temporary dentures and eat a softer diet.
The second phase begins after the implant has fused to your jawbone. After that, we will create your replacement teeth. The posts will be attached to the implants at the end. Then we will insert the replacement teeth on top of the posts. It usually takes six to eight months to complete the operation with little interruption to your daily life.
Dental Implant Dentist in Las Vegas
Schedule a dental implant consultation at Smiles for Life Family Dentistry to learn more about dental implants and all of the state-of-the-art services we offer if you are suffering from tooth loss and are looking for the best solutions for replacing missing teeth. We're excited to provide cutting-edge solutions to improve your oral health and give you a smile you'll be proud to show off. We restore your complete smile and offer individualized solutions to all of your oral healthcare needs. Give us a call to learn more about dental implants or set up an appointment.