What makes a smile attractive? That's a complicated question, but some characteristics of a beautiful smile stand out right away: good tooth color, shape, and alignment are just a few of the most significant. Dental veneers can give the needed cosmetic enhancements for teeth with imperfections that cannot be corrected with teeth whitening procedures but are not so flawed as to necessitate full-coverage crowns.
Here at Smiles for Life Family Dentistry, we specialize in veneers to help cover and correct the flaws in your teeth to give you a picture-perfect smile you have always wanted.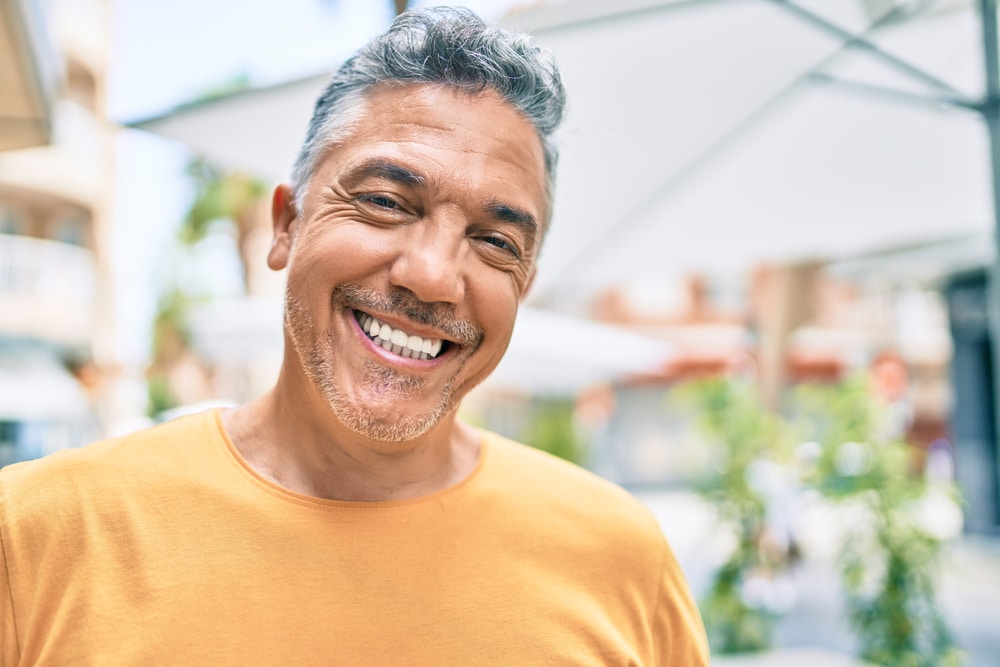 What are Dental Veneers?
Veneers are very thin ceramic shells that we place over your natural teeth. We use porcelain veneers to hide a variety of flaws in your smile. They are long-lasting and durable, with most veneers lasting ten years or more before needing to be replaced. Plus, dental veneers can make your entire smile look younger by reversing wear and tear. While teeth whitening techniques effectively address numerous imperfections to achieve cosmetically attractive results, veneers are more suited to specific concerns. That's because, like natural tooth enamel, dental porcelain is translucent and tough. But it doesn't stain as tooth enamel does.
What are the Benefits of Veneers?
Dental porcelain technology has advanced dramatically in recent years. Porcelain veneers may be right for you if you've been hiding your smile and want to increase your confidence. Veneers, which can be no thicker than a fingernail, can easily mask tooth abnormalities such as:
Color
Shape
Size
A Gap in Your Teeth
Worn Down Teeth
Chipping
Discoloration
Crooked Teeth
Misaligned Teeth
At Smiles for Life Family Dentistry, we want our patients to feel confident about their smiles. If you are experiencing any of the above smile flaws and want to see if dental veneers in Las Vegas, NV, are right for you, we can schedule a consultation.
The Dental Veneer Process
It is important to initially discuss your cosmetic concerns with your dentist in your first appointment. Dr. John M. Quinn, Dr. Joseph Wills, or Dr. Paul Leatham will discuss treatment options with you and answer your questions after a complete examination of your teeth, gums, and supporting bone structure. If a dental veneer is an agreed-upon treatment, we will discuss the new shape, shade, and look of what we will accomplish by placing the veneers.
We will carefully prepare the teeth for the placement of the new veneers once we have established a plan. First, we will remove a small portion of enamel after preparing your teeth. Removing a small amount of enamel roughens up the ordinarily slick and shiny surface, making it easier for the veneers to adhere. After that, we take impressions that we will utilize to create custom-made veneers for you. Following the creation of your veneers, you will return for your second appointment, where your dentist will inspect the fit of the veneers before bonding them to your teeth. After connecting them to your teeth using a special light, we will masterfully craft them to give you a more comfortable fit.
Caring for Your Veneers
Teeth restored with veneers, like natural teeth, require careful cleaning and flossing daily. Good oral health care will remove tooth plaque and maintain the health of the gum tissue around the veneers. Regular dental exams will remain crucial for your oral and overall health. 
Also, as durable as veneers are, they may not be able to withstand forces such as using your teeth as tools (to open packages, for example) or biting into tough things like candy apples – which isn't healthy for your natural teeth! If you grind or clench your teeth at night, we may recommend a custom-made night guard to safeguard your veneers – and your investment.
Dental Veneers Near Me in Las Vegas, NV
Here at Smiles for Life Family Dentistry, we strive to bring back the radiance and confidence in your smile. Our cosmetic dentists in Las Vegas, Dr. Quinn, Dr. Wills, and Dr. Leatham, look forward to working with you and giving you the smile of your dreams. Call us to schedule an appointment today!